About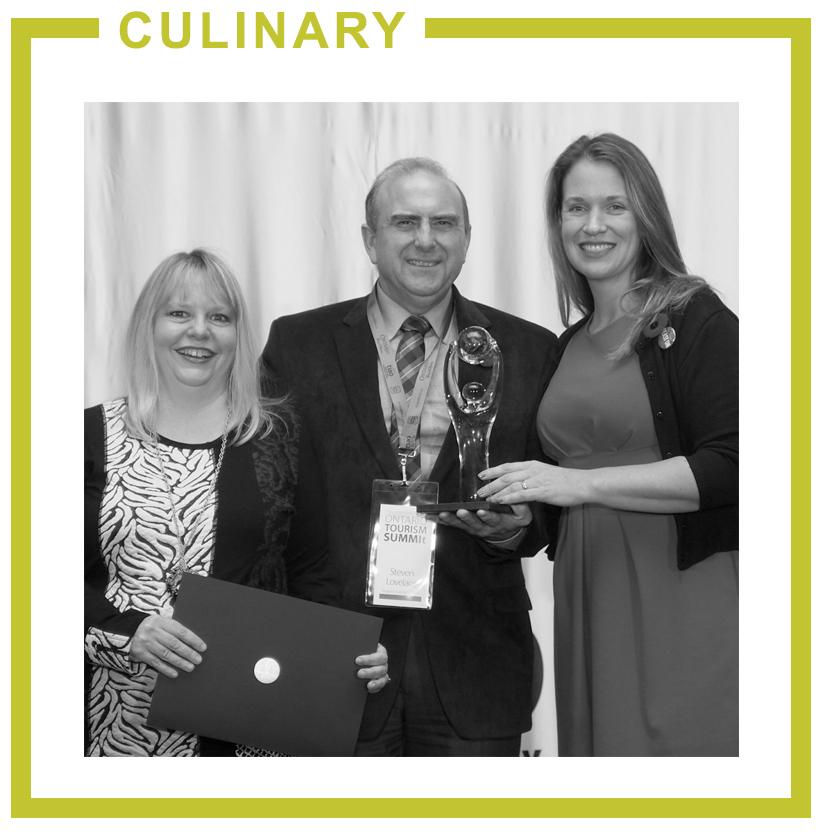 Winner of the 2015 Ontario Culinary Tourism Experience Award. Niagara Culinary Tours offers the unique experience of a walking food tour. Think of it as speed dating with restaurants! We offer a blend of culture, food and history. Enjoy what Niagara's locally owned and operated restaurants have to offer. Each Niagara Culinary Tour will visit several local culinary establishments where you will have a taste of Niagara cuisine. Along the way your guide will talk about the history of the area and point out cultural landmarks. You will get a chance to eat, walk and embrace your inner foodie!
Niagara Culinary Tours began after a trip to Charleston where a food tour inspired Steven and Kimberley to create their own company. Realizing how incredibly lucky they are to live in Niagara they knew this was a wonderful way to share their good fortune with others. We have so many chefs known for being locavores, an area steeped in history, surrounded by VQA wines and the Niagara Escarpment. Whether you are a visiting world traveller, a day tripper or a local who wants to stop and smell the prosciutto, Niagara Culinary Tours is for you.
Steven Lovelace
Born and raised in the big city of Melbourne, Australia. One highly social Aussie who loves food and wine. After a trip to Charleston he realized that he could combine the things he loves, to start up Niagara Culinary Tours. Steven has over 20 years of experience in licensee wine sales for Niagara wineries and has served his way across continents as a waiter in many fast paced restaurants including those in London, England, Whistler, B.C. , Toronto and Niagara. Steven is formerly a member of Les Marmitons, he spent time learning new cooking techniques from local chefs with his fellow food lovers. Known to frequently utter the words "what do you want for dinner?"
Kimberley Gunning
Kimberley is a home grown Niagaran who is known to plan trips around what they're going to eat on vacation. Kimberley is the master organizer of the team. As a community volunteer she has held a number of executive positions, which allowed her to showcase her incredible strength in event planning. With a graduate degree from University of Toronto in social work and a diploma in fashion merchandising, perhaps an unlikely food tour operator but Kimberley is trained to be highly attuned to people's needs and has a keen ability to recognize emerging trends. A self-proclaimed foodie who has been known to Instagram a meal or two. She is a party planner extraordinaire in her spare time and a certified Niagara Ambassador, Professional Event Planner. In 2017 she added co-author to her resume with her contribution to Volume 3 in the best selling series, Dreaming BIG Being BOLD. In it, Kimberley shares her story of being a culinary tourism entrepreneur. Kimberley is passionate about food, wine, travel and of course, Niagara.